Thoughtful gestures from the newlyweds
There are many ways to show your appreciation for your best gals and your guests. After-all, they are here to support and celebrate you on the most special and unforgettable day of your life!
Little gestures can serve a big purpose, try to offer them a creative and artistic little gifts that can remind them of your wedding day.
These porcelain salt & pepper bear hugs, are a perfect North Canadian touch and a very useful reminder from the wedding.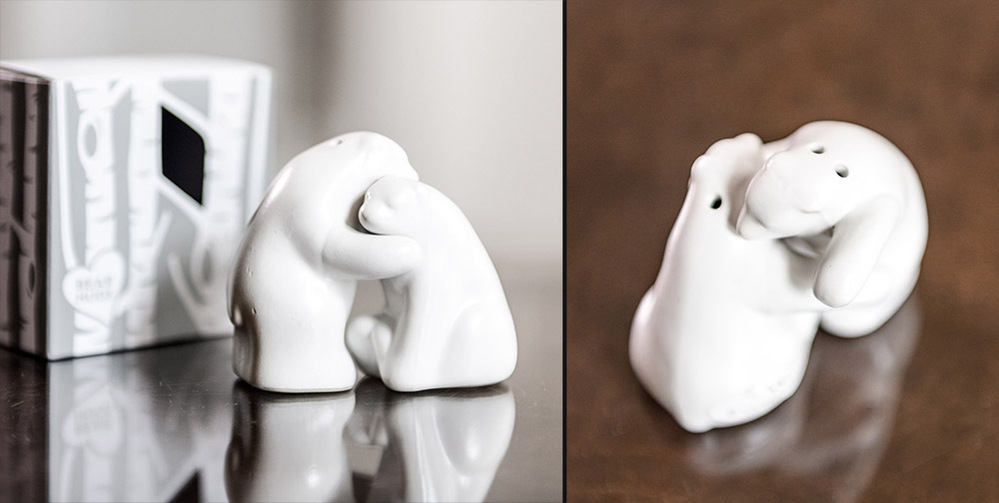 A special occasion wine corkscrew is always handy in every kitchen.
You can also offer the smaller pocket size gifts that your guests will appreciate.
EVERYONE needs a tiny key bottle opener in their life. An antique key bottle opener can be conveniently stored on your key chain.
Also, you can offer the typewriter LOVE magnets to your guests, love is in the air!
A bottle stopper is a very useful wedding gift as well, especially if its perfectly made to remind them of your special day. The love knot bottle stopper is romantic and handy.
Another alternative to the above items could be a simple, but classic box of playing cards. After all, there's a time in everyone's life where a deck gets pulled out for a game of cards.
You can find much more interesting items on www.foreverweddingfavors.com